Spectravideo SVI-738 X'Press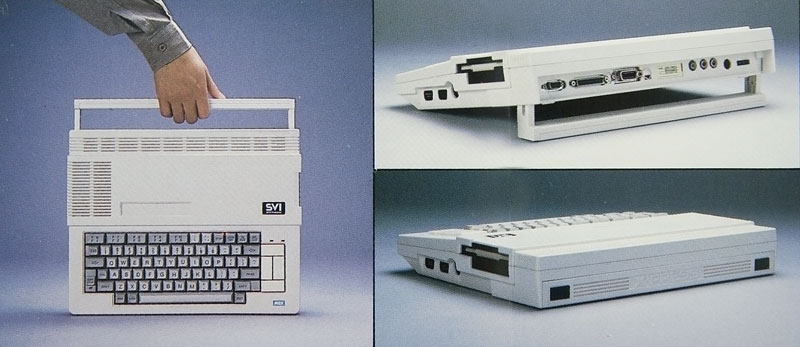 80'li yıllarda en çok sahip olmak istediğim bilgisayarlardan biri olan SVI-738 X'Press sonunda koleksiyona katıldı. Commodore64, Spectrum, Atari ve Amstrad gibi bilgisayarların çok popüler olduğu 80'lerde, SVI-738 X'press dahili 3.5 inch disket sürücüsüyle meydan okuyor, bizler teyplerden program (oyun) yüklemeye çalışırken, çok gelişmiş ve ileri görünüyordu… Aşağıdaki türden reklam kampanyalarıyla tanıtılan ürün, ne yazık ki pek başarılı olamamış ve bu güne kadar elimize ulaşmadığına göre, ülkemizde de pek satış şansı bulamamış. MSX1 standartında olmasına rağmen, MSX2 uyumlu hale getirilmesi kolay olan ve hatta MSX 1.5 olarak adlandırılan bilgisayar, dönemin en dikkat çekici tasarımlarından birine sahip. Çantasıyla birlikte satışa sunulan bilgisayar için Portable (taşınabilir) yakıştırmasıda yapılmaktadır… Bilgisayarın koleksiyona katılmasında çok büyük etkisi olan M.Yağmur POLAT'a (Commander 64) çok teşekkür ederiz.. SVI 738 X'press reklamı ve diğer fotoğrafları için linki takip ediniz.
You can follow any responses to this entry through the RSS 2.0 feed. You can leave a response, or trackback from your own site.